In our constant mission to help our members (and non-members) to improve their business & lifestyle, we often come across great articles and information. Here's another! Feel free to tweet/share/enjoy!
14 best natural wines

Article credit/source – https://www.independent.co.uk/extras/indybest/food-drink/wine/best-natural-wines-australia-in-the-world-london-online-a7884771.html
There's a buzz around natural wines at the moment, which isn't surprising given similar movements in the food world. Natural wine at its most basic is fermented grape juice with nothing added or nothing taken away, or as wine expert Isabelle Legeron, puts it "low intervention in the cellar".
Some wines are also labelled or certified "biodynamic". This mean that the winemakers follow the follow the precepts of the Austrian philosopher, Rudolph Steiner, involving the use of herbal rather than chemical sprays in the vineyard and natural composting techniques.
Those labelled "organic" are made from grapes grown in accordance with principles of organic farming. So that means that no artificial chemical fertilisers, pesticides, fungicides and herbicides are used on the vines.
Natural wines are from small, artisanal winemakers which accurately reflect the growing conditions of that particular year. The wines are spontaneously or naturally fermented, so only the yeasts present on the grapes or in the vineyard are used. It's also unfiltered so you might get bits of skin and sediment floating around and there are no added sulphites – normally used to prevent oxidation and stop bacteria forming. As a result, the wines taste fresher and some would say wilder and more alive. The downside is that the wines can be unpredictable and unstable. That raw taste can quickly become "mousey" and relatively undrinkable. But made and shipped with care, natural wine can also give you a thrilling walk on the wild side of the vineyard.
There are lots of small and dedicated retailers and importers offering natural wine in the UK. Newcomer Wines in Dalston, east London, sources natural wines from Austria, while Rawland Wines imports wines from central and Eastern Europe. Wines Under the Bonnet also has an impressive range of natural wines on offer, while Totem Wines sources natural wines from lesser-know producers in France and Italy.
1. Running Duck Cabernet Sauvignon 2016, 13%: £8.45, Slurp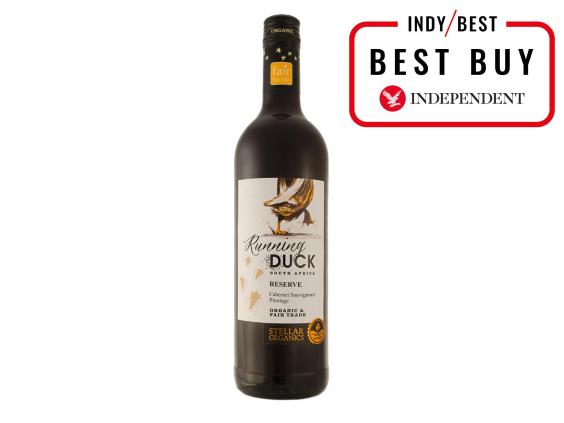 A South African Cabernet Sauvignon from a winery that uses Indian runner ducks as an effective and ecologically sound form of pest control. Organically grown with no added sulphites, this medium-bodied Western Cape wine oozes blackcurrant and fresh raspberry flavours. Its "Fair for Life" certification guarantees human rights and good working conditions for all those involved in its production.
2. Tragolargo 2014 Monastrell, 14%: £12.50, Organic Wine Club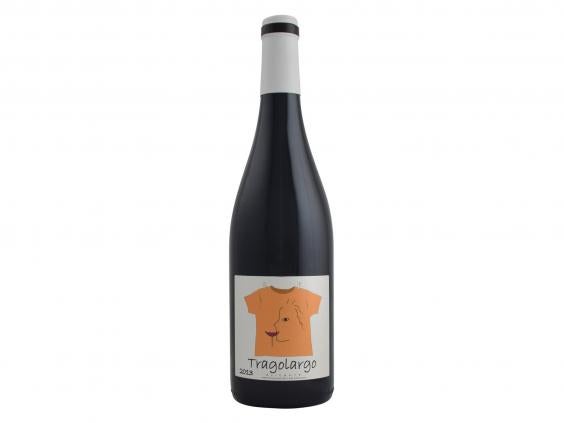 A no-added sulphites red wine from the Alicante region of southern Spain that's one of the Organic Wine Club's bestsellers. Acres of dark berry and cherry flavours here without the fierceness you might expect from similar wines. Pair it with red or white meat or a selection of jamón ibérico for an ideal Iberian experience.
3. La Biancara Angiolino Maule Masieri 2015, 12%: £14.50, Organic Wine Club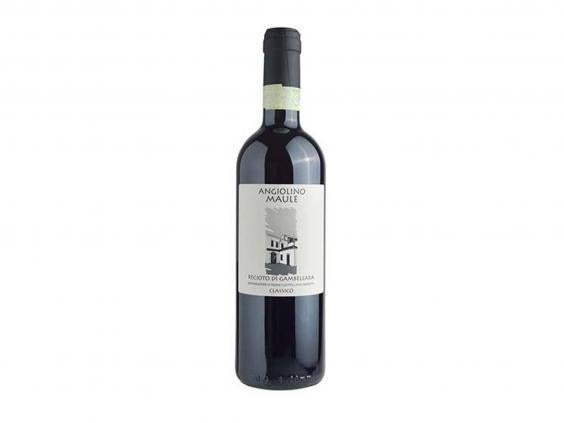 From an Italian winery dedicated to natural winemaking comes this unfiltered white made mainly (80 per cent) from the garganega grape from the Veneto region of north-east Italy. The wine is "spontaneously fermented" meaning there's no added yeasts and fermentation occurs using wild yeasts from the vineyard, producing a wine that's fresh and aromatic. Enjoy it chilled with light meals.
4. Claus Preisinger Puszta Libre! 2016, 12%: £15.95, Vin Cognito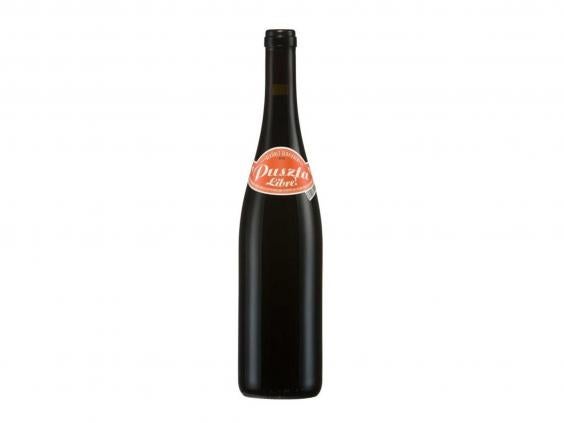 A red wine from the easternmost part of Austria that's been dubbed a "Burgenland Beaujolais" because of its similarity in texture and lightness to the French wine. Bottled unfiltered and spontaneously fermented it's best served chilled (or "gekhült servieren") to complement the beautifully fresh fruit and hedgerow flavours. It's become a real summer favourite.
5. Strekov Rizling-Veltlin 2015, 13%: £19.50, Rawland Wines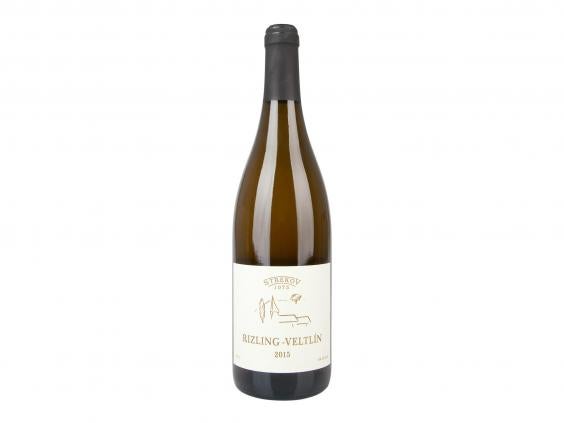 Rawland Wines supports small wineries in Central and Eastern Europe. This Slovakian rizling – a blend of Welschriesling (60 per cent) and, Grüner Veltliner (40 per cent) grapes – comes from a small vineyard where the vines are cultivated by hand and the wine is aged on the lees for nine months then bottled unfiltered avoiding the use of sulphites as much as possible. You get strong floral notes here with an underlying smokiness.
Not available online. Email [email protected] for enquiries
6. Mas Estela Emporda Quindals 2009, 15%: £14.76, Biowein [Pur] Hartl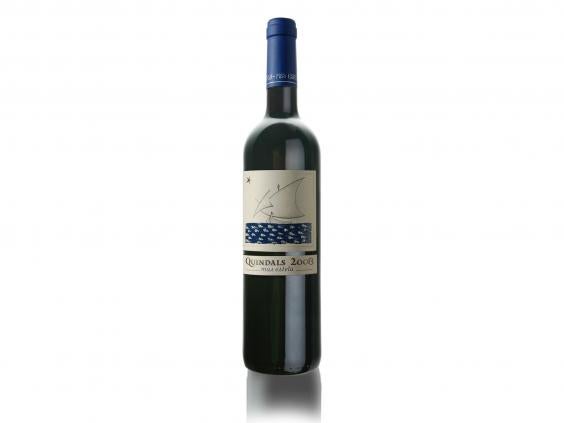 They've been producing wine in the Empordadates region of Catalonia in northern Spain since the 6th century BC. This biodynamic red made from Garnacha grapes (90 per cent) is not filtered or refined and has no added sulphites. Fermentation occurs naturally using the yeast only from the grapes. This has scored heavily in wine tastings and it's not hard to see why. Full-on red and dark berry flavours with hints of chocolate and strong but ripe tannins make this a red to savour.
7. Chateau Tour Blanc Summertime 2010, 10.5%: £20, Totem Wines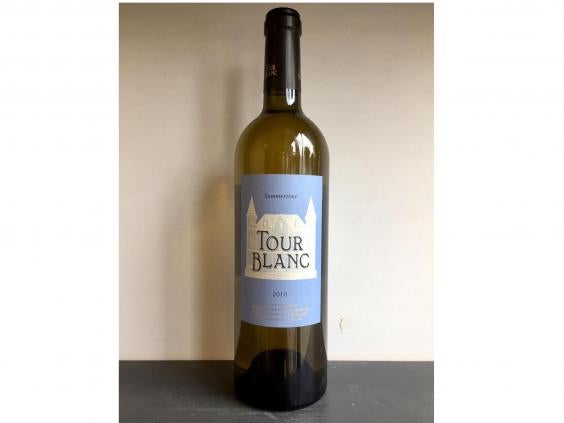 Low in alcohol but rich in flavour, this comes from a vineyard above the Landais forest, between the Pyrenees and the Bay of Gascony in south-west France owned by British couple Philip and Sandra Kelton. Organic and biodynamic, the grapes are harvested by hand and fermented at a normal cool temperature using only natural yeasts. Light and refreshing, it's the perfect wine for a summer's day.
8. Jauma 'Tikka the Cosmic Cat' McLaren Vale 2016: £24.49, Les Caves de Pyrene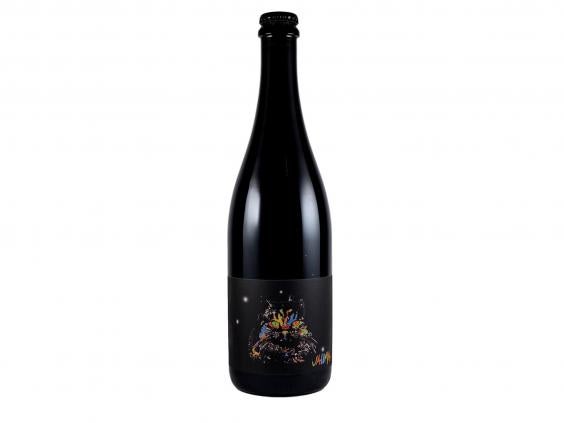 We're going way out into the feline cosmos here with an South Australian blend of shiraz (95%) and grenache from winemaker James Erskine that's unfiltered and made without the addition of yeasts, enzymes, fining agents, acid or tannins and has no added sulphites. Medium-bodied, it has an earthy, full-on dark fruit flavours tempered by notes of spice and cocoa. Best served slightly chilled. And Tikka? That's the winery cat shown in all its psychedelic glory on the label.
Not available online. Email [email protected] for enquiries
9. Boaz Red Carignan Ruth Lewandowski 2014, 13.5%: £31.99, Les Caves de Pyrene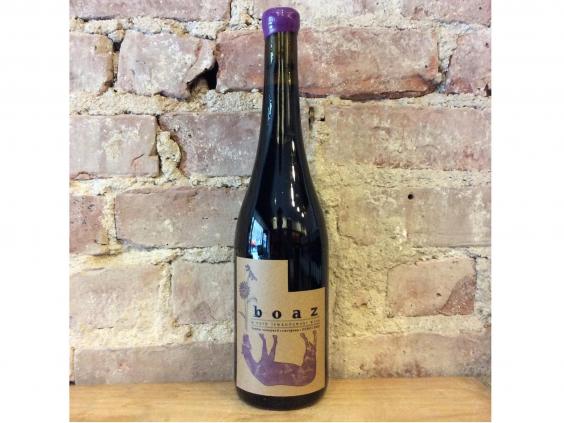 Described as a wine that's "comfortably in touch with its feminine side" this Californian red is made from the carignan grape that's often used blended with syrah or grenache but rarely gets the stage to itself. Unfined and unfiltered with just a touch of sulphites, its female wiles presumably comes from the alluring black fruit flavours and floral notes balanced by what one has to say is a more masculine minerality.
Not available online. Email [email protected] for enquiries
10. Pierre Figee Coteaux de Beziers 2015, 13%: £15, Totem Wines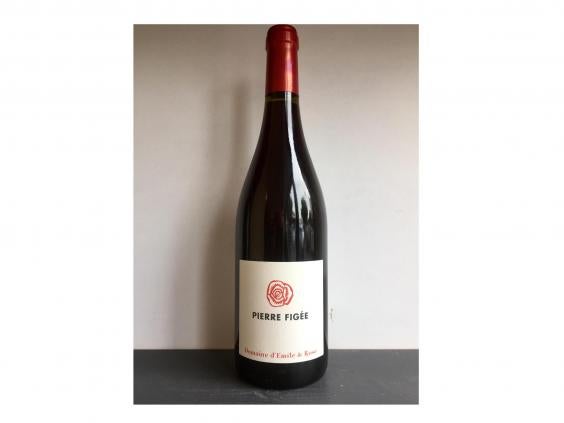 Totem Wines specialises in importing lesser-known wines from small producers in France and Italy, and this one's a gem. A natural and full-bodied spontaneously fermented red made from Grenache grapes in the heart of the Coteaux de Beziers PGI (Protected Geographical Indication) by biodynamic French winemakers Caroline and Marcel Gisclard. There's oodles of black and hedgerow fruit flavours here with notes of spice to jolly things along. One to enjoy with a rich cassoulet.
11. Ni No Rouge Blance, Bien Au Contraire 2015, 12%: £22.50, Wines Under the Bonnet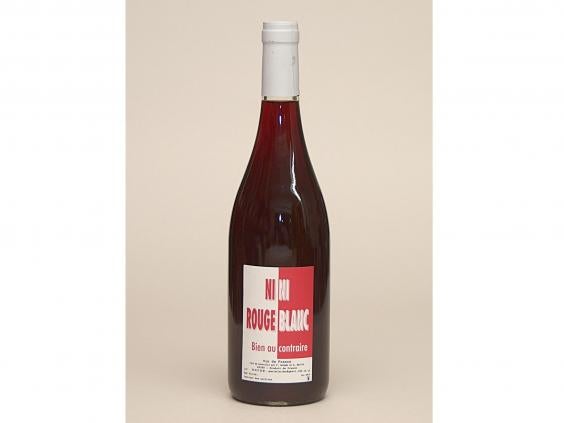 Under the Bonnet wines was set up in January 2015 by three friends and fellow restaurateurs to import natural wines such as this intriguing example, which labels itself "Neither red nor white, quite the contrary". Ex-maths teacher Philippe Delmee and winemaker Aurélien Martin make this naturally fermented, light-bodied red in Anjou. Unfiltered and with no added sulphites, it's an in-your-face taste of the French countryside, best served slightly chilled with a slab of unpasteurised French cheese and hunk of pain de'campagne.
12. Corte Sant'Alda Ca Fiui Valpolicella 2015, 15%: £12.42, Biowein [Pur] Hartl
A ruby-red organic Valpolicella from winemaker Mariella Camerani, whose wines are not refined or filtered and contain no added sulphites. The grapes are hand-picked and no outside yeasts are added. There's bundles of cherry and ripe berry flavours here, with a depth and texture that you only find in these natural wines. Can be drunk now or will keep until 2021. It's a superb accompaniment to Italian meat dishes or soft blue Italian cheese.
Buy now Postal rates: €17.60 for the first box with up to 18-24 bottles or 30 litres in bag in boxes (maximal weight 32 kg). For additional boxes € 11.65 each. (Deliveries of fewer than 18 bottles are also available, but the shipping will still be €17.60)
13. Les Chants Jumeaux Blanc, 2015, Coteaux D'Ancenis, 13%: £21, Wines Under the Bonnet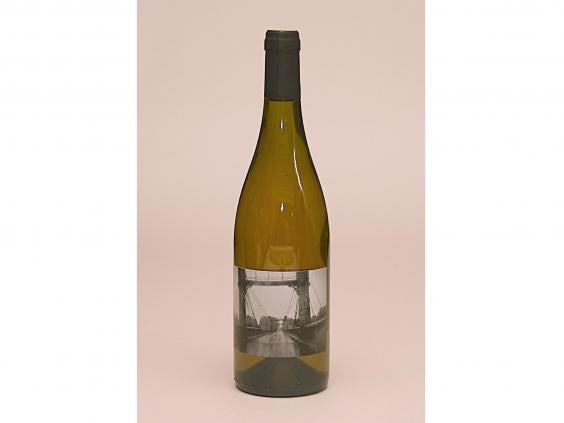 A white wine to treasure, as there's not much around. Winemaker Matthieu L'Hôtelier, who sees natural wines as "the wines of the future" has a low-yielding vineyard in the Loire and because of some hungry birds and an accident in the cellar was unable to produce any wine last year. So the 2015 output, made from grapes which are slow pressed before fermentation and ageing in fibreglass, is all you're going to get for the time being. Strong apple flavours allied to an almost orange-wine like acidity and a heady taste of outdoor living make this one to savour.
14. Trica Plavac Mali Križ 2015, 14%: £19.50, Rawland Wines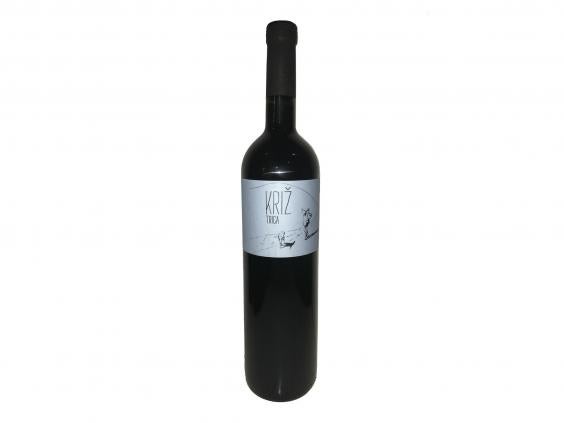 A Croatian red from funky independent and rock-loving winemaker Denis Bogoević Marušić. It's made from the indigenous Plavac Mali grapes grown on 60-year-old vines on a steep and rocky plot in southern Dalmatia which is only worked by hand. Spontaneously fermented and unfiltered this is a red wine with deep and textured dark cherry and bramble flavours with floral and peppery notes. Marušić's goal is to grow the healthiest low-yield Plavac Mali in the region and to follow his intuition in the cellar. The rest, he says, "is easy".
Not available online. Email [email protected] for enquiries
The Verdict: Natural wines
Specialised retailers the Organic Wine Club, Rawland Wines, Totem Wines and Under the Bonnet all offer fascinating examples of natural wine ranging from the reasonably priced Monastrell and the sunny Summertime to the funky Trica Plavac Mali Kriz and the intriguing Ni No Rouge Blanc. The South Australian Jauma "Tikka the Cosmic Cat" and the Austrian Puszta Libre! are both great red wines which you can enjoy slightly chilled during the summer. But perhaps the best entry point into this fascinating world is the South African Running Duck, a good wine that also does good as well.
Reuse content
______
______
Originally published on – 09 Aug, 2017 By John Clarke